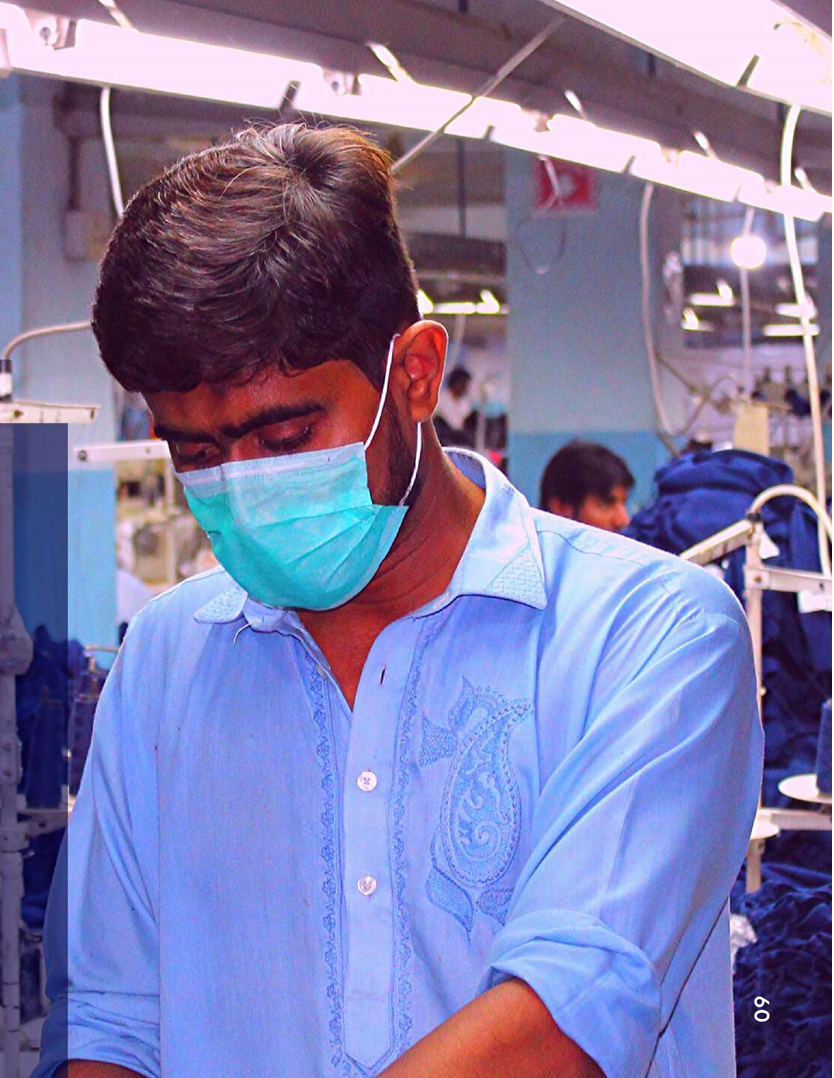 MULTINATIONAL EXPORT BUREAU

MEB has 24 stitching lines equipped with top of the line Machinery, which helps us produce the highest quality knitwear. With 1200 stitching machines in our arsenal, we are able to produce more than 750,000 units of garments n a month and more than 9 million pieces per annum. To ensure high levels of efficiency SAM (standard allowed minutes) for each style is calculated and followed. Ourstate of the art in-house dyeing department has a production capacity of dyeing 600 tons of fabric every
month.

Our in-house laboratory plays a major role in our production processes. For each shade, our laboratory prepares lab dips to submit to the buyer for approval. And for each style in production, quality tests as per buyer's standards are carried out in our well-equipped testing laboratory to ensure that our Clients quality parameters are being followed. We also have an in-house embroidery department to cater for the embellished styles. This helps us maximize quality control and minimize time wastage.